Personal Goal Setting Activities Importance In Your Life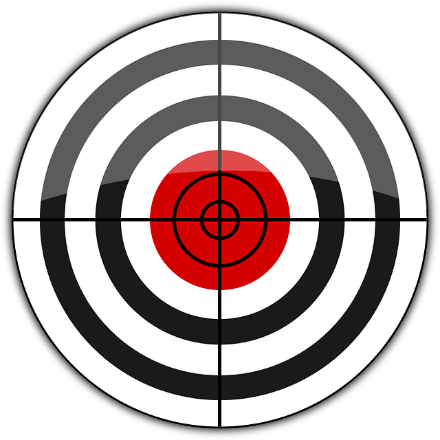 Personal goal setting activities are significant in order to reach your ambitions in life. Without it your time and activities may not have a sense of direction and guidance. Goals do help you focus with what you want to reach in life.
The way you spend your resources such as time, money and effort is determined by your vision that you want to attain. Things will work better if you plan the course of action you're going to take.
You should make the necessary changes in your lifestyle in order to fit with the responsibilities you're going to do so that you can make your goal a reality.
Here are some effective principles of personal goal setting activities:
Understand What You Really Want
Making sure of yourself what you really need and want in life influences greatly the set of actions you're going to take. You may think that you like something today but you may not like the same thing tomorrow. Your mind can change anytime before taking any serious action.
When you're unsure, you'll most likely do things that will waste your time and energy. You should give sufficient amounts of time to determine and make sure what will give you real satisfaction and meaning in life.
Consider also all the pros and cons that may happen when you start working for your desire and ambition.
This is because you're going to weigh things out whether you're willing to do what must be done to attain it or simply change your goals for something easier and more practical with your capabilities.
Making sure of yourself what you want to reach in life is one of the initial steps for personal goal setting activities. Not even yet considering all the troubles and challenges you're going to go through.
Prioritize Major Things
Once you're ready that you know what you want in life including that you understand what will make you happy and fulfilled then you can start planning and laying out the activities you're going to work with to make it a reality.
Prioritizing is very important when doing tasks because it helps determine which tasks must be done first. Putting things in proper sequence will make your goals easier to reach.
If you use planners such as daily planners, weekly planners and monthly planners, it would be easier for you to plan your tasks in order and sequence of significance. You should list first the tasks that are most important going down to the last one. 
If you cannot complete any of these tasks within a specific amount of time, you should delegate the minor ones to other people who can help you.
After planning, you should bring out the motivation that will bring you into action so that you can start making progress.
Learn to Focus Well
Personal goal setting activities will include focusing with your ambition because there can be many distractions along the way as you do things. These are the "time wasters" that would take away your time and attention.
These would lead you to other activities that you shouldn't be paying attention to and are not related to the fulfillment of your goals. In other words, they cannot help you. As much as possible you should avoid them. Some examples of distractions are:
Social media, games, etc., Unless for work purposes
If you have a big goal, you should devote much of your time for it and you must have the determination to achieve it. You cannot be simply swayed by anything around you for the purposes of avoiding work and problems.
Stress and disappointments are all part of your quest, so you should be ready for them and avoid getting stunned and discouraged when you experience them. Even if you experience failure, you should stand up again and continue moving forward. The next time, you'll realize that you've become much better.
Different Personal Goal Setting Activities
Personal goal setting activities should include understanding the different lengths of goals for the different kinds of tasks you're going to do. This will help you segregate your tasks according to category. This can help you make schedules and plan things well so you'll do much better.
There are three lengths of goals: short term goals, medium term goals and long term goals. All these three are to be distinguished from one another. The understanding of these three will greatly improve your personal goal setting activities.
---
Short term goals are the basic goals and they may range from a few days to a few weeks. Completing your short term goals will affect the other types of goals.
Short term goals would include activities like:
---
Medium term goals are longer and they may range from a few weeks to a few months. Medium length goals are the middle, between short term and long term goals.
Example of medium term goals:
---
Long term goals are the longest and they may take from months to years. These goals need more commitment and dedication in order to be completed.
It is a fact of personal goal setting activities that the way you fulfill your short and medium term goals does affect the fulfillment of your long term goals. Your long range goals would conclude the final result of what you've been working for a long period of time and it will determine if you'll really find big success or not.
Long term goals may include activities like:
---
Personal goal setting activities do give you a map and guide you with the course of action you're going to take. You just have to do your best and provide the things that are required to attain the success you're looking for.
---
Go from Personal Goal Setting Activities to Effective Time Management Strategies