Managing Distractions Vigilantly
To Save Your Time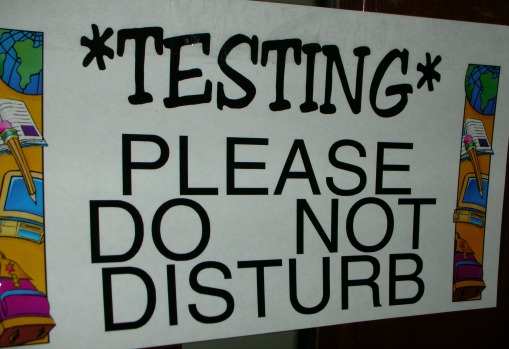 Managing distractions are important if you really want to avoid your time getting wasted. Your momentum should be maintained well when you're trying to finish certain tasks or activities at hand.
Distractions can happen all around you from different sources when you usually don't expect them. Here are useful strategies and things you can do to handle them.
1. Start by Being Aware
First of all, by being prepared and ready of the things that may happen around you, you can avoid getting surprised or annoyed about anything that may divert or take away your attention from doing what you must. You should condition your mind well by accepting that your situation will not be always smooth in favor with your work.
Things such as noises, phone calls, other people's bothering and more would mostly likely happen. They are part of your surroundings and environment! So being aware and having "acceptance" in the first place is important because you'll become more stable and maintain your mood with your work.
2. Exercise Focus
Something that a lot of people do not practice when they're doing something is "focus." Managing distractions can be way much easier if you have strong attention to what you're doing. You'll be able to maintain your pace and keep your thoughts connected to what you're doing even if there are disturbances around you.
Exercising your focus will also help you finish your task faster because you're giving most of your energy to what you're doing most of the time and little gets wasted.
3. Taking Action for Managing Distractions
Overcoming distractions around you includes doing something with the present situation. It's time that you act! Here are examples:
If there's noise when you're studying or working on something, you should try to stop the source of that sound. If you can't, you should go to another place where it is quiet and peaceful.
Emails, phone calls, social media and such should be avoided when you're working on something except when it's very important. You can do these things in one single time period which will save you much time.
Choose appropriate time periods for working with your tasks. There are better times of the day when there are much less distractions around, as well as you're more energetic to do things, like early in the morning.
4. Planning and Scheduling
Creating a solid guideline about the things you must do in sequence and in order will significantly help with managing distractions.
---
Managing distractions is a significant course of action you should take in order to make the most out of your time. While different things that can distract and disturb may happen anytime, you can always do something about it so you'll be able to prevent them. Being vigilant is the "key" to overcoming distractions which are unwanted, before it takes much of your time.
---