Monthly Planners For Your
Whole Calendar Management
Monthly planners are helpful tools you can use in managing all the days of the calendar. It can act as an overview of your activities for the whole month and it will remind you of important activities and appointments you should never miss.
You'll only need a simple yet complete month planner for the things you have to fulfill.
You can put or display it anywhere you can see and access. Month planners should available around when you need them.
Monthly Planners Better than Calendars
While calendars will display the dates and days of each month, month planners will also provide you with slots for each day where you can write down the tasks needed to be done.
Here's a good example of month planners you can use: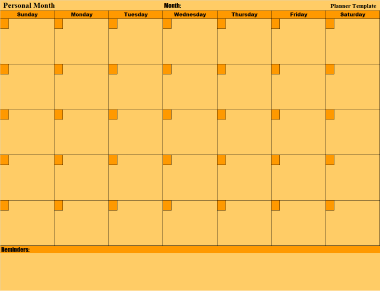 Printing this month planner will need a 8 ½" x 13" piece of paper or "Legal size"
Click this link to open the PDF file of this Planner to Print or Save
This is a very user friendly type you can use:
Month planners will make things easier for you for the whole month and for the whole year itself. You just need to be attentive to the things you need to be accomplished and don't forget to check your month planner regularly.
All Included Booklet Types
If you prefer a set of monthly planners, you can buy a booklet type of it like the example below: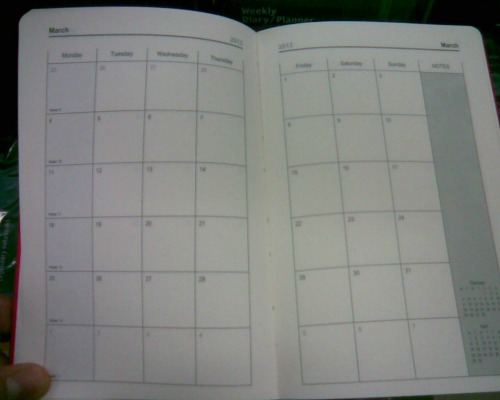 This kind of month planners will include all the pages for every month of the calendar year. It's easy to use and navigate and they're not very thick depending on the product you'll buy.
You'll just have to turn the page to see the next month or so.
If you need all the records of your monthly schedules, this tool is for you. If you only need the current month each time, you won't need this one. It's about your personal preference and convenience.
---
Monthly planners are effective time management tools for monitoring your monthly schedules. Better keep one and have it available where it can be seen. You'll avoid forgetting appointments and missing out schedules with this planner.
---