Day Planners For Organizing
Your Tasks
Day planners are some of the time management tools you can adapt to your life so it would make it easier to finish your daily tasks.
These daily planners do help you become more organized and reminded of the thing you need to finish during the day which will help you fulfill your responsibilities.
Personal productivity is important to everyone who wishes to make more out of life and work, so you may need to consider every technique which can make it happen.
Preferable Day Planners
This is an ideal planner you can use. You may download it below if you want.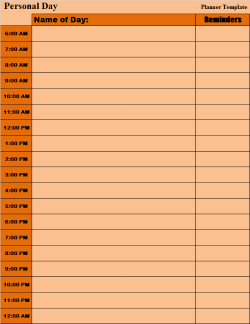 Printing this daily planner will need a 8 ½" x 11" piece of paper or "Letter size."
Click this link to open the PDF file of this Planner to Print or Save
This planner contains the basic details you would need yet it's very effective for managing time for the whole day.
The sections include the name of the day which you'll have to identify and the hours for each day. There's also a column for important reminders which you shouldn't forget.
Each set of time or hour has its own corresponding row with enough space for the information you need to provide.
You should be as detailed as possible when writing down your tasks and activities so you wouldn't miss anything.
Daily planners are useful for making the most of time and monitoring the things you have to complete. The reminders section should prompt you of urgent things or things that would need your special attention during its corresponding time.
They are Great For
Time management tools like daily planners can be commonly used for:
Usually, workers will benefit the most with day planners because they have a set or large number of tasks to handle and tackle each day. So if you're a worker or a student, you know that this would be the right tool for you.
Organizer Types could also be Your Choice
Aside from individual planners, you can buy and use the "organizer types" of daily planners such as the example below: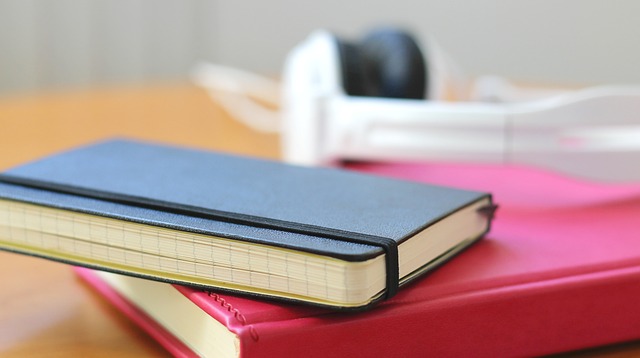 They're like a notebook which contains daily planner pages one after the other. You may find it convenient if it's your preferred choice since they are grouped together.
However, this would take more space wherever you have to keep and put it. Another good thing is you'll be keeping a record of your past days schedules.
---
Day planners are your assistant for better time management. It will help you avoid confusion and lack of time with the things you have to accomplish. The use of daily planners would require a corresponding discipline and focus so you'll truly realize their benefits.
---